Defamation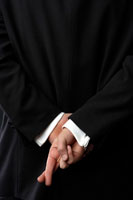 Defamation is an overarching term to describe injury to a person's character, reputation, or name. Our reputations are key in today's society, and false accusations or lies spread about you could cost in lost opportunities, lost employment, and lost societal status. Atlanta defamation attorney Brandon Hornsby prides himself on his reputation and knows how keenly false statements against your character can impact your life. Defamation is illegal and Brandon Hornsby, P.C. will work to regain your good name and stature in society as well as secure any monetary relief you are entitled to for harmful and defamatory acts.
Depending on the type of defamation, there are many different ways you can restore your good name in the community which the someone in our Atlanta defamation attorney team is happy to discuss with you. Sometimes a plaintiff will want a retraction of a defamatory statement, or an issuance of a statement in support of him, a name-clearing hearing, or monetary relief to deal with lost opportunities or employment caused by defamation. No matter what the relief sought is, Atlanta defamation attorney Brandon Hornsby will determine what will suit your needs and will assist you in any way he can.
It is important to note that defamation is often extremely embarrassing to the victim, and our Atlanta defamation attorney practice operates under the strictest confidentiality and has a sea of understanding for your need. We do not judge the circumstances you are in, but only cares about putting you back where you deserved to be before your character was harmed by a callous, reckless, or malicious individual or entity. Harm to a person's character is near impossible to undo on your own and therefore you should contact a Atlanta defamation attorney at Brandon Hornsby, P.C. to begin the process of healing your reputation and good name in the community as soon as possible.