Police Brutality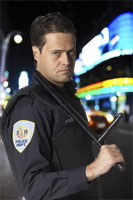 Police are a vital part of our society and are dedicated to maintaining peace and order in our often chaotic world. However, on occasion, a police officer will step out of the reach of his job description and treat a citizen of this country unlawfully. The police are a boding force in society, and while our Atlanta police brutality attorney team has the utmost respect for the police force, we holds them to high standards and will not tolerate any police brutality or abuse of citizens by the police force. As a former prosecutor, Hornsby knows how valuable the police are, but he also realizes that police officers, like any human, can step outside of their job duties and requirements and take discipline too far in their own hands.
There are many studies which attempt to gauge the amount of police brutality in major U.S. cities, but the bottom line is that it does happen from time to time and it remains one of the major travesties in our society. Atlanta police brutality attorney Brandon Hornsby is dedicated to preserving your civil rights and ensuring you are treated with the same respect as any other citizen.
Perhaps the most salient and memorable case of police brutality, the once which brought the term to light in society, is the case of Rodney King, who was severely beaten by a number of LAPD officers. Atlanta police brutality attorney Brandon Hornsby is willing to deal with all types of police brutality cases, not just those that involve severe beatings. If you feel you have been treated wrongly by the police, contact an Atlanta police brutality attorney at Brandon Hornsby, P.C. to discuss your rights today.